30.08.2004 - The Double-O-Arch
The early bird catches the worm.(na, woher stammt dieser Spruch, Dad????)

Früh, wie immer, geht's wieder in den Arches NP, den the family einfach nur großartig findet.

Dieses Mal fahren wir ohne Stops durch bis zum Devils Garden Trailhead, unser heutiges Vorhaben heißt: Double-O-Arch, round-trip 4.2 mi, difficult with many short elevation changes, rocky footing, some exposure to heights. (NP-map)

Es geht vorbei am Landscape Arch,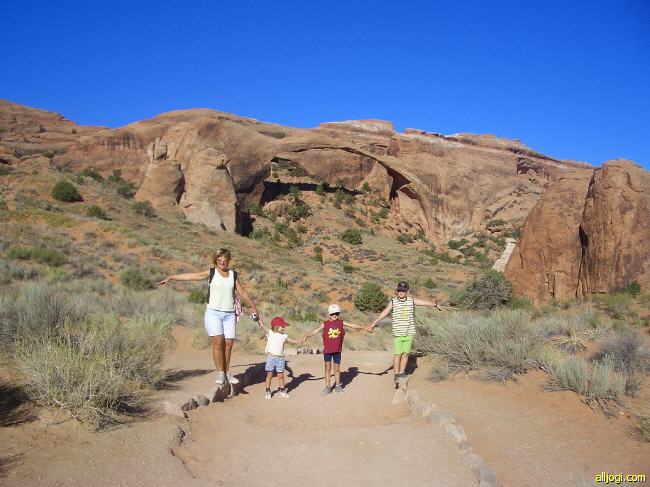 Meine Familie vor 9 Jahren. Nur eine Person auf dem Bild hat sich so gut wie nicht verändert. Genau - mein ältester Sohn! Nein ist natürlich Quatsch, selbstverständlich meine Frau.
Wall Arch (inzwischen eingestürzt), (Dad, wo hast du das Foto davon hin?)
Immer in der Ruhe bleiben, hier ist der doch.

vorbei an Hasen, durch Schluchten, über steil abfallende Felsschultern, ja, und dann sehen wir ihn, den Double-O-Arch! Erst denken wir noch, warum Double – O ?

Aber nachdem wir uns dem Arch nähern und durch das untere O durchklettern, wissen wir warum: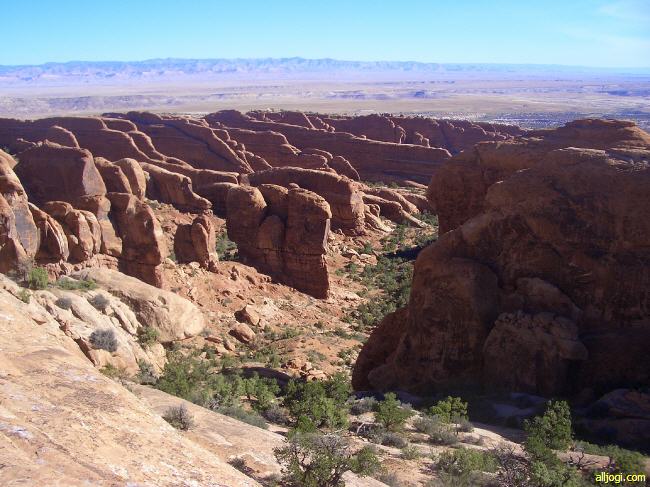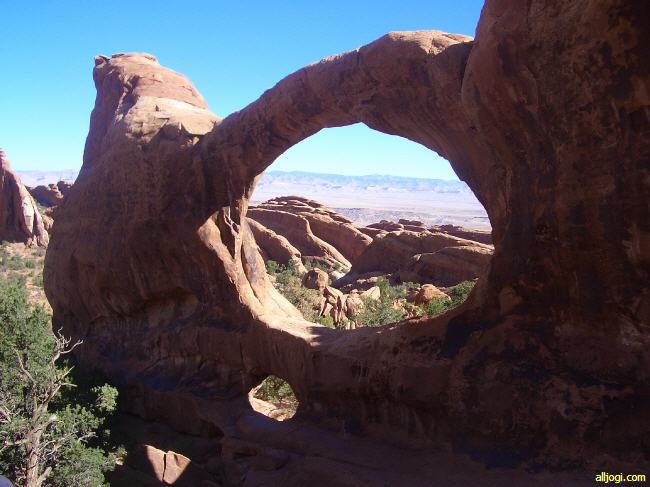 Die Landschaft wird von dem Steinbogen wie in einem Bilderrahmen festgehalten, ein toller Anblick und ein idealer Platz für unsere jetzt nötige Brotzeit.
Die ganze Familie ist begeistert von diesem Ort, zumal wir heute morgen noch ganz alleine sind und die Stille dieses wunderschönen Platzes geniesen können.

Diese Stille ist auf dem Rückweg vorbei, in Scharen kommen uns die Menschen entgegen und fragen, oft sogar gleich in deutsch, wie weit es denn noch wäre? Sieht man uns an, dass wir german sind?

Unsere 4 -jährige erzählt mir auf dem gesamten Rückweg eine tolle Fantasiehasengeschichte, denn sie will ja mal Geschichtenerzählerin werden ( sie hat aber eine leise Piepstimme, daran kann der "Gegenverkehr" nicht erkennen, dass wir german sind!)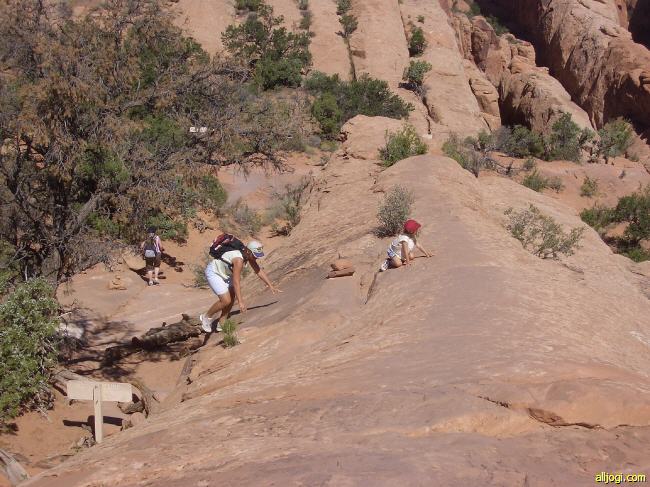 Der Rest des Tages gehört der Regeneration: Pool, Zocken und Essen gehen. Heute geht's in Smitty`s Golden Steak Restaurant und wir stopfen uns für 44 $ + Tip die Bäuche voll!!!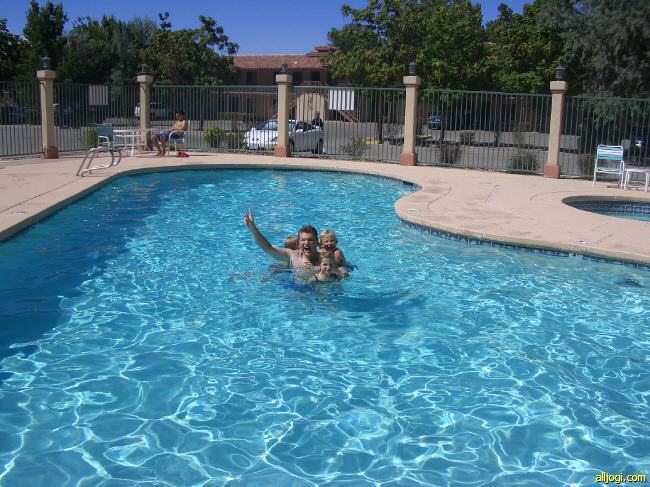 @lljogi 2018 - Träume nicht dein Leben, lebe deinen Traum